Overseas Department
From Miyazaki to the world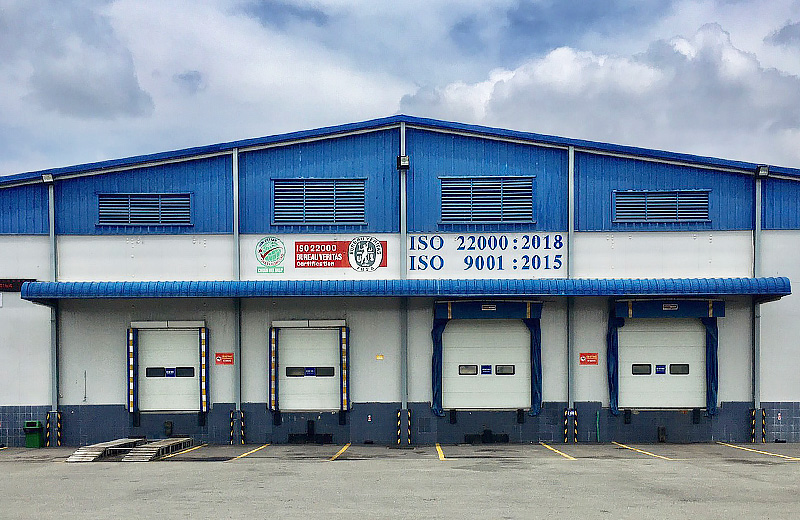 On December 23rd, 2014, Koyushokucho Co., Ltd. established a joint company, KOYU & UNITEK Co., Ltd., integrating Unitek Enterprise which had been operating processing plants in Ho Chi Minh, Vietnam. Today, Koyushokucho Co., Ltd. holds 95% shares and made it our subsidiary. We have been sending our staff to provide Japanese high-quality standards since its foundation, and so our sales and profits steadily increased. We constructed a new processing plant with advanced hygiene management systems and the latest equipment in March 2017. In the same year, June 2017, we got the first-ever export certification for heat-processed poultry meat and meat products to Japan. This effort was also for the first time in Japan and recognized as added value because Japan set the strict rules and regulations of the quality and safety. As a result, neighbor countries have approached us to find new possibilities. We believe that it will become another core business.
The future of KOYU & UNITEK
The population of Vietnam was 62 million in 1987, 74 million in 1997, and 96 million in 2019, and is increasing steadily. Further population growth is expected in the future. Domestic sales in Vietnam are anticipated to even expand as economic growth will increase poultry meat demand on the purpose of health. Exports of heat-processed products to Japan are growing firmly. We are proceeding with the construction of second factory (processing plant) in Ho Chi Minh City in order to respond the strong domestic and overseas demands. The factory will be able to manufacture more than 1,000 tons per month and then seek opportunities to sell in other Asian countries as well. Near future, our company are considering to expand our business outside Vietnam such as Myanmar, Indonesia, and Malaysia. We will make further efforts in providing better service.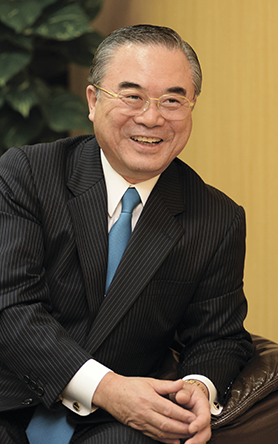 Company name KOYU&UNITEK CO., LTD.
Established December 23, 2014
Capitalization USD11,500,000
Representative Hiroyuki Watanabe Chairman and Representative Director (CEO)
Head office Long Binh IZ (Loteco), National road 15A, Long Binh ward, Bien Hoa city, Dong Nai province, Vietnam
Number of Employees About 1,000 (2019)
Main Business Breeding and processing poultry. Manufacturing and selling meat, feed and side dish products. Exporting products.
Certification ISO-22000(2018)、ISO9001(2018)、HALAL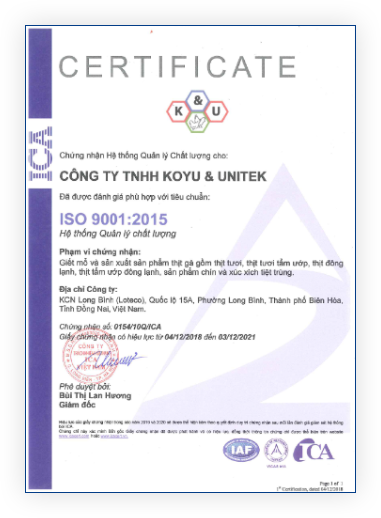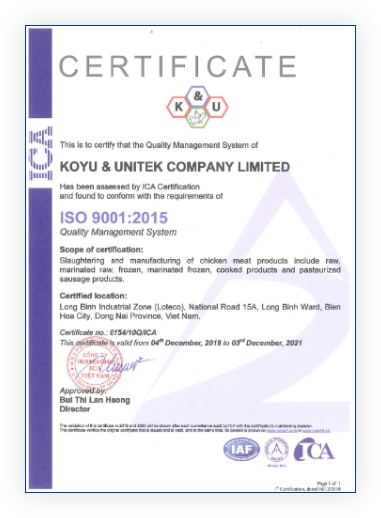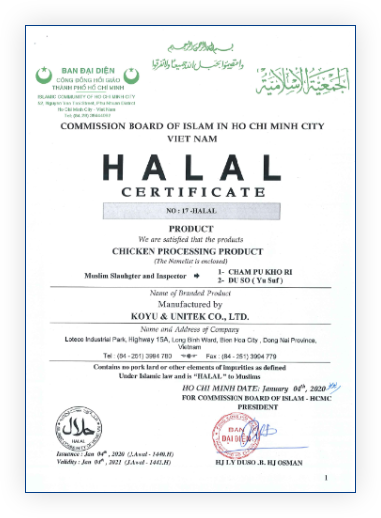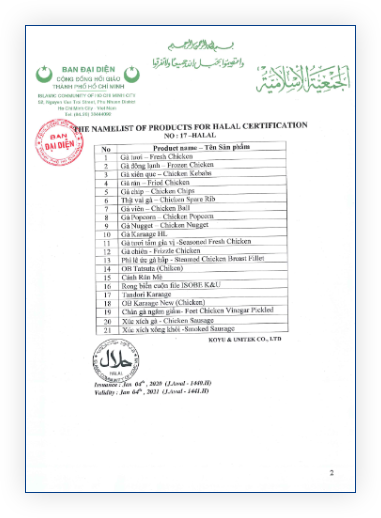 Products of KOYU & UNITEK
KOYU&UNITEK has dispatched Japanese staff to the manufacturing plants to introduce a Japanese-style system and manufactured fresh and heat-processed products in the control of a safe and secure management system. We currently sell them in Vietnam and export heat-processed poultry meat and meat products to Japan.